Piano Lessons at Muse Academy of Music
Welcome to Muse Academy of Music's piano lessons page! If you or your child are interested in learning piano with San Diego's most dedicated and talented piano teachers, you've come to the right place.  We offer top quality piano lessons in our Rancho Bernardo studio location.  Sign up for your trial lesson today, or give us a call at (856) 495-7773.
About the Piano Teachers
Steven Kramer began his musical studies on piano at age 7.  He built his musical foundation on this instrument.  From there, he was inspired to branch out into wind instruments. Steven's passion for music led him to New York City where he earned his Bachelor's degree in Music from Columbia University, while also studying at the prestigious Juilliard School. He also went on to earn a Master's degree from Yale University's School of Music.
Steven has performed professionally with ensembles up and down the east coast. He has appeared in major concert venues across the country including Carnegie Hall in New York City, and the Walt Disney Concert Hall in Los Angeles. As a teacher, Steven encourages students to explore all areas of music, and always strives to foster individuality and creativity in his students.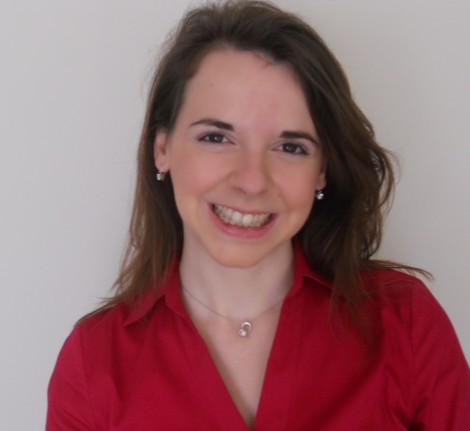 Julie Wagner, or Ms. Julie as she is known to her students, has many years of experience teaching and performing professionally, and enjoys working with students of all ages. Her extensive educational background includes a Doctorate in Music from the University of Maryland, as well as a Bachelor of Music from the Peabody Conservatory.  Her piano classes are fun and inspiring, while at the same time focused on achieving positive results for each and every student.
Why take piano lessons?
The piano is one of the best instruments on which to begin your music lessons.  We generally recommend starting piano lessons as early as age 4-5.  For younger students, the piano will not be as physically demanding initially, allowing them to progress at a faster rate without becoming frustrated with initial technical challenges.  Piano lessons will help the student become very comfortable reading music right away because piano students are required to read multiple notes at once, and in multiple clefs at the same time.  The piano offers a natural, visually intuitive interface to begin learning and understanding all aspects of music.  Learning piano will help help musicians develop a better understanding of music theory, and it is a great instrument on which to build a solid musical foundation.
We recommend that all music students take piano lessons at some point in their studies, if not as their first instrument.  In fact, if the student eventually becomes interested in pursuing further musical studies at the college level, he or she will more than likely be required to pass piano proficiency exams or to take piano lessons as part of their degree program.
Piano Lessons Locations
We offer piano lessons in our convenient Rancho Bernardo location.
Rancho Bernardo Piano Lessons
Our Rancho Bernardo location is located conveniently off the I-15 in the Mercado Shopping Center, and is convenient for piano students coming from RB, 4S Ranch, Poway, Rancho Penasquitos, Scripps Rancho, Escondido, Carmel Valley and more. Our piano lessons in Rancho Bernardo are held in our studio in the Mercado Shopping Center, located at:
11828 Rancho Bernardo Rd, Suite 213
San Diego, CA 92128
Sign up for a free trial piano lesson in Rancho Bernardo today! Just fill out the form below, or call (856) 495-7773.
Local Piano Resources
Purchasing or Renting a Piano
Starting piano lessons will require that you either purchase or rent a piano or digital keyboard for home use.  While this may seem like a daunting task, it can actually be quite simple and enjoyable, especially with the right guidance and resources.  We are happy to consult with you personally on your piano purchase or rental decision.  While many people prefer a traditional acoustic piano, digital piano technology is becoming increasingly advanced, and many digital instruments are perfectly suitable for learning piano, and in some cases they may even be a better option.
Greene Music in Miramar has an excellent selection of Yamaha instruments for sale or for rent.  They also have an impressive selection of digital and hybrid pianos that are more than suitable for lessons.  Greene Music is committed to promoting the piano as a modern, evolving instrument.  They also offer Saturday morning seminars and demonstrations on a variety of topics, including, for example, the future of the piano, or how to keep your child motivated in lessons; all-in-all a great local resource.  If you'd like, we can even meet you at the shop to help you pick something out!
Piano Tuners
If you are using a digital piano for your lessons or practicing, you don't have to worry about keeping it in tune; it will stay in tune forever.  And while a digital piano is convenient and easy to maintain, many teachers and performers feel that you miss out on much of the subtlety and sensitivity offered by a traditional acoustic piano.  For this reason, many piano teachers and students prefer owning an actual acoustic instrument, if possible.  Plus, a traditional piano makes a beautiful addition to your home or studio, and will be well worth the investment.  If you are fortunate enough to own a quality instrument, regular up-keep and service will keep the instrument performing at it's best for years and years.  If you are considering purchasing a piano, especially a used one, a technician can also provide a pre-purchase inspection to ensure you end up with the best instrument in your budget.