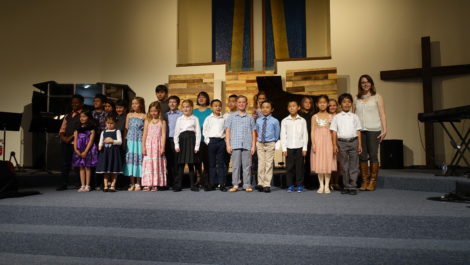 Perform in Front of Family and Friends
Our Recital Series is a great opportunity for our students to perform in front of others.  This builds confidence in their playing, and pride in their accomplishments.
Our students love to perform in our recitals. It gives them a chance to show off what they have learned, and also to become inspired by hearing the performances of their peers.
Student's parents enjoy the opportunity to see their children making progress and developing their musicianship as they learn to perform with confidence and pride in front of an audience.
Every year, Muse Academy of Music hosts two recital series to showcase the progress our students have made throughout the year.  Students may perform solos, in small groups, or even a duet with their instructor.